Become a vital part of our ministry!
With your monthly or annual pledge, you fuel our ministry among our Native American and inner-city parishes.
In keeping with our vow of poverty, the Franciscan Friars of the Holy Spirit rely on our Father's abundant provision and your generosity to provide for our basic needs. 
Your generosity helps defray the costs of our monthly living expenses, repair and upkeep of our friaries and vehicles, staff salaries, and retreats, so that we can keep our attention focused on serving the poor and building up God's Church.
The Friar Circle
Join a dedicated group of monthly donors who fuel our missionary efforts among Christ's poor and marginalized, particularly on the Native American Reservations and in the inner-cities.

As a member of the Friar Circle, you play an essential role in our efforts to rebuild Christ's Church and minister to the poor.
In gratitude for your support, we invite you to our annual Friar Circle retreat and give you access to other special content throughout the year.
We also send you a beautiful, handcrafted Tau Cross chaplet, made and prayed over by one of our friars for your intentions.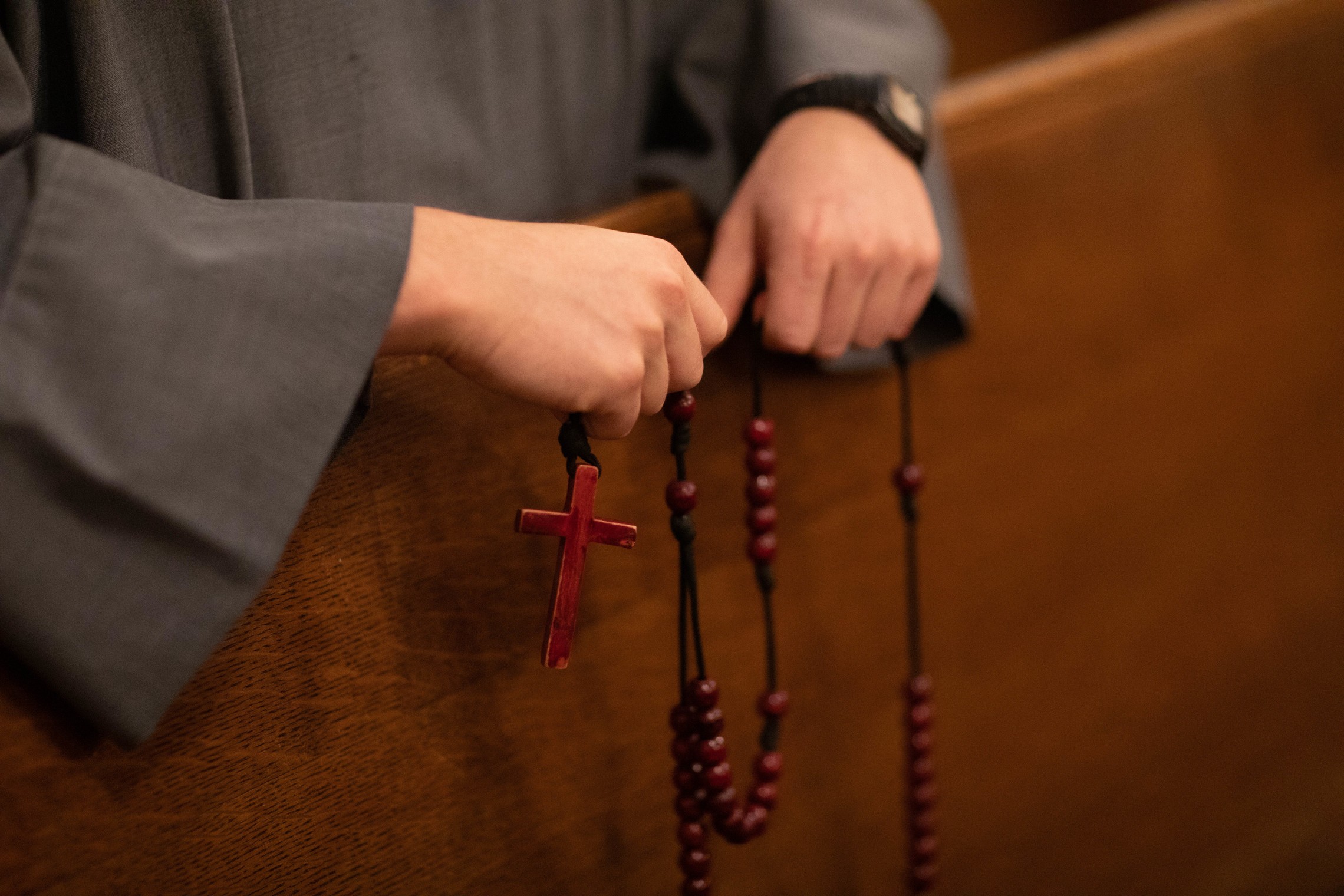 Go Rebuild My Church
We take seriously the words that Jesus spoke to St. Francis, "Go and rebuild My church, which as you see, is falling down."
Help us enter into people's lives and lead them to the love of Jesus. Your support will help us reach young people on the reservation through youth ministry, give us the means to lead an annual Grief to Grace Retreat where participants find healing after trauma, accompany us in the rebuilding of St. Anthony's mission church where we serve, and so much more.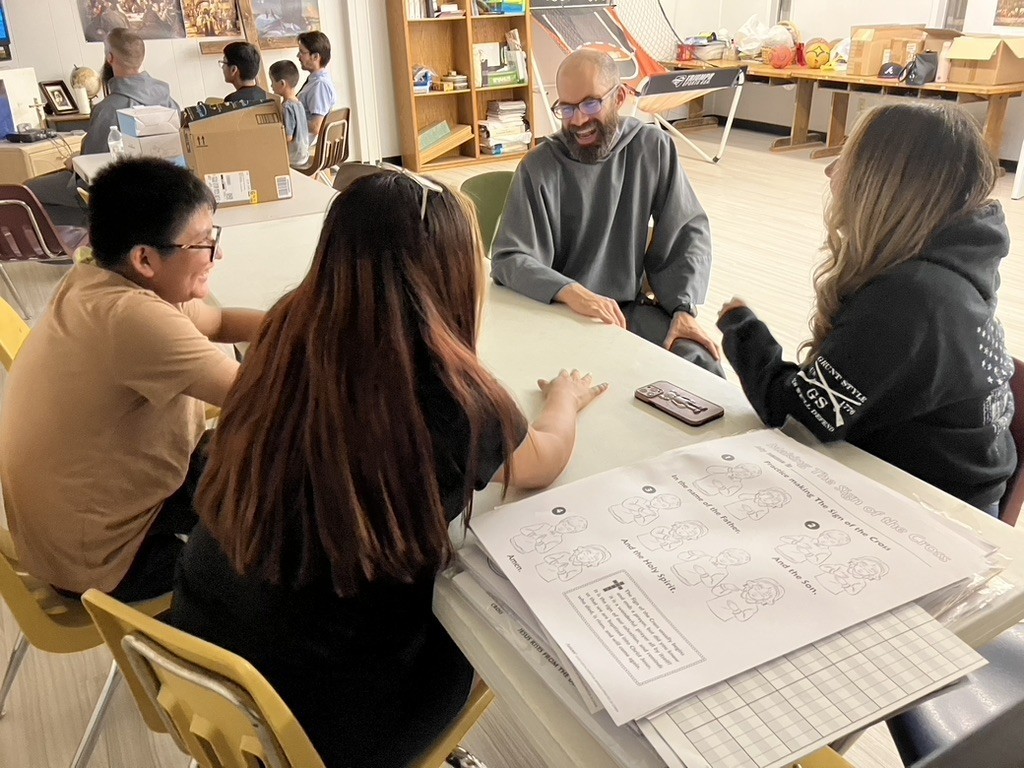 Help form our future priests
As you can imagine, seminary formation is expensive. The annual cost of tuition and living expenses per seminarian is roughly $40,000. But with your help, we can cover that cost, and also provide our seminarians with the room, board, meals, and books they need to be formed as future priests.
Leave Your Legacy
What sort of legacy will you leave when the Lord calls you home to the Church Triumphant?
Continue to help us rebuild the Church Militant by remembering the Franciscan Friars of the Holy Spirit in your will.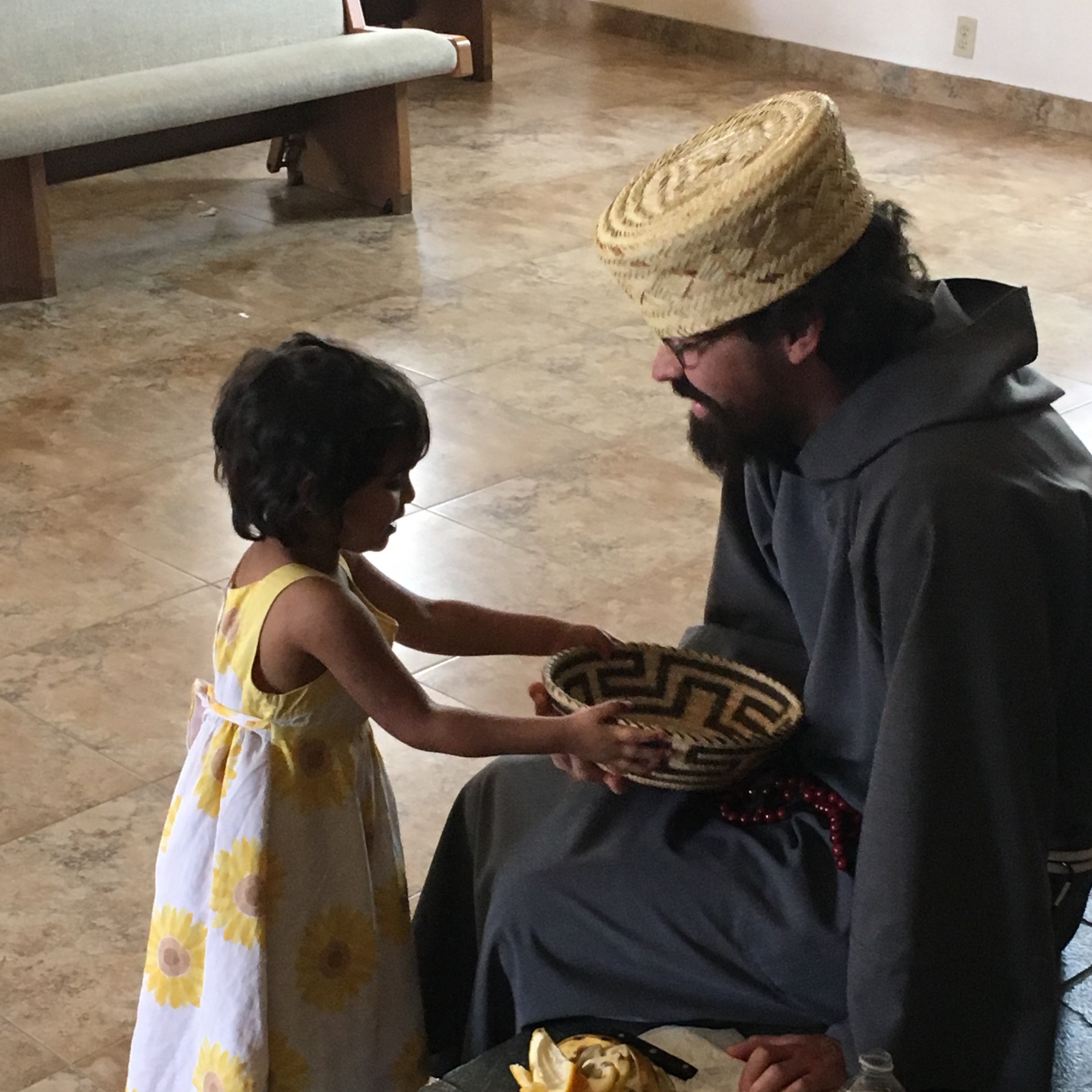 What if a friar remembered you every time he celebrated Mass?
Picture this…
Standing in the vesting area of the sacristy in our private chapel as he vests for Mass, a Franciscan friar faces a wall of tiles. One of those tiles bears your name and your prayer intentions.
As he vests, the friar looks up at the wall and, seeing your tile, whispers a prayer for you and your intentions. He then bears your intentions in his heart as he enters the sanctuary to celebrate Holy Mass.
Today you can purchase your own prayer tile to be hung in our sacristy, and the Franciscan Friars of the Holy Spirit will remember your intentions at every Mass!