True to our Roots.
Remaining true to our Franciscan roots, the Franciscan Friars of the Holy Spirit work to share the gospel in many and diverse ways.
Native American Ministry
A unique gift of the Church
The Catholic Native American culture and heritage is a unique and much-overlooked gift to the Church.
Having been entrusted by Bishop Olmsted with the pastoral and spiritual care of the Native American peoples in the Diocese of Phoenix, the Franciscan Friars of the Holy Spirit strive to elevate and illuminate the richness of their Native American traditions with the truth and beauty of the gospel.
The eleven mission parishes we serve have become vibrant communities where bible studies, youth groups, religious education, men's and women's groups, and adult catechesis thrive. These ministries are, in large part, spearheaded by the permanent deacons, Consolata Missionary Sisters, and lay leaders among the Native peoples themselves.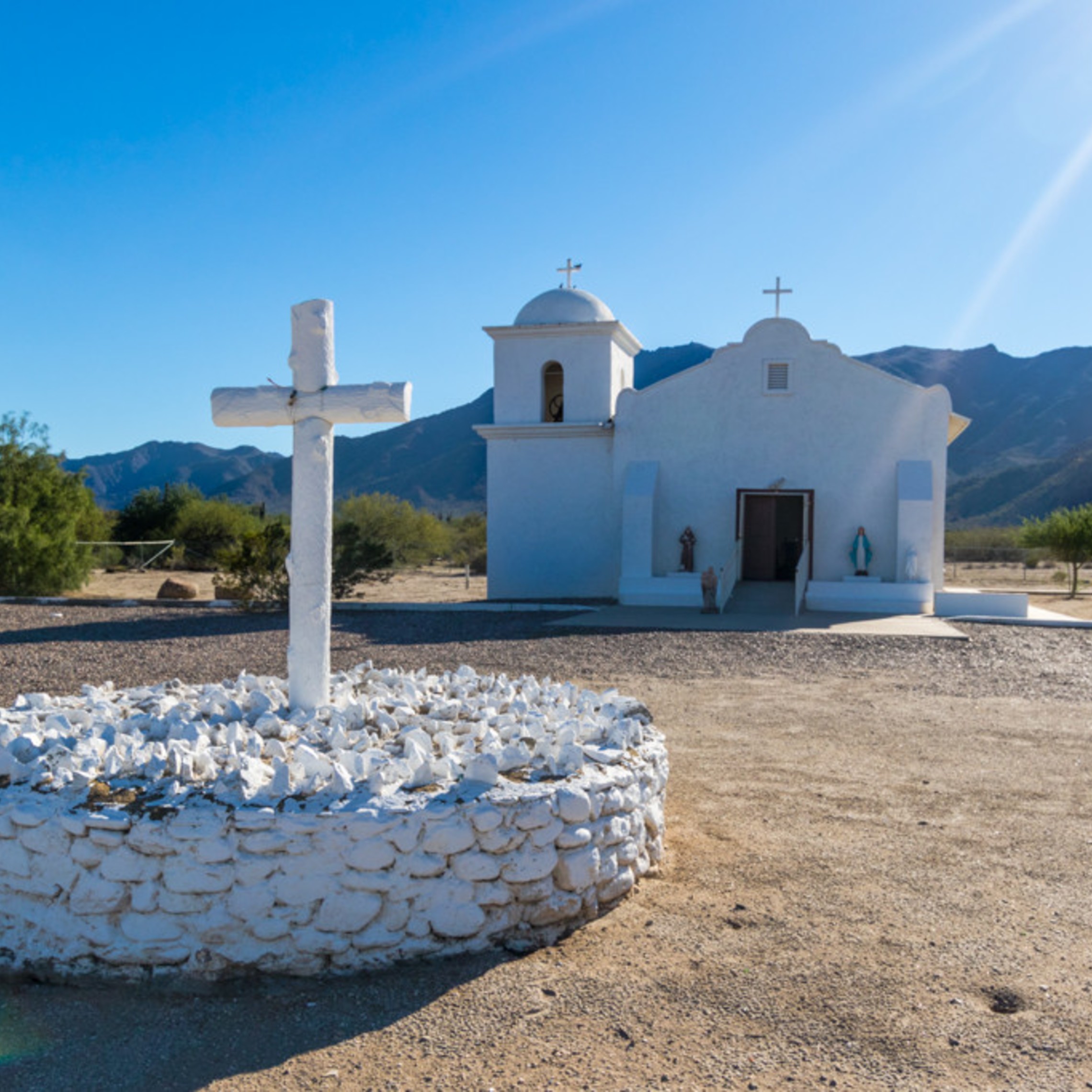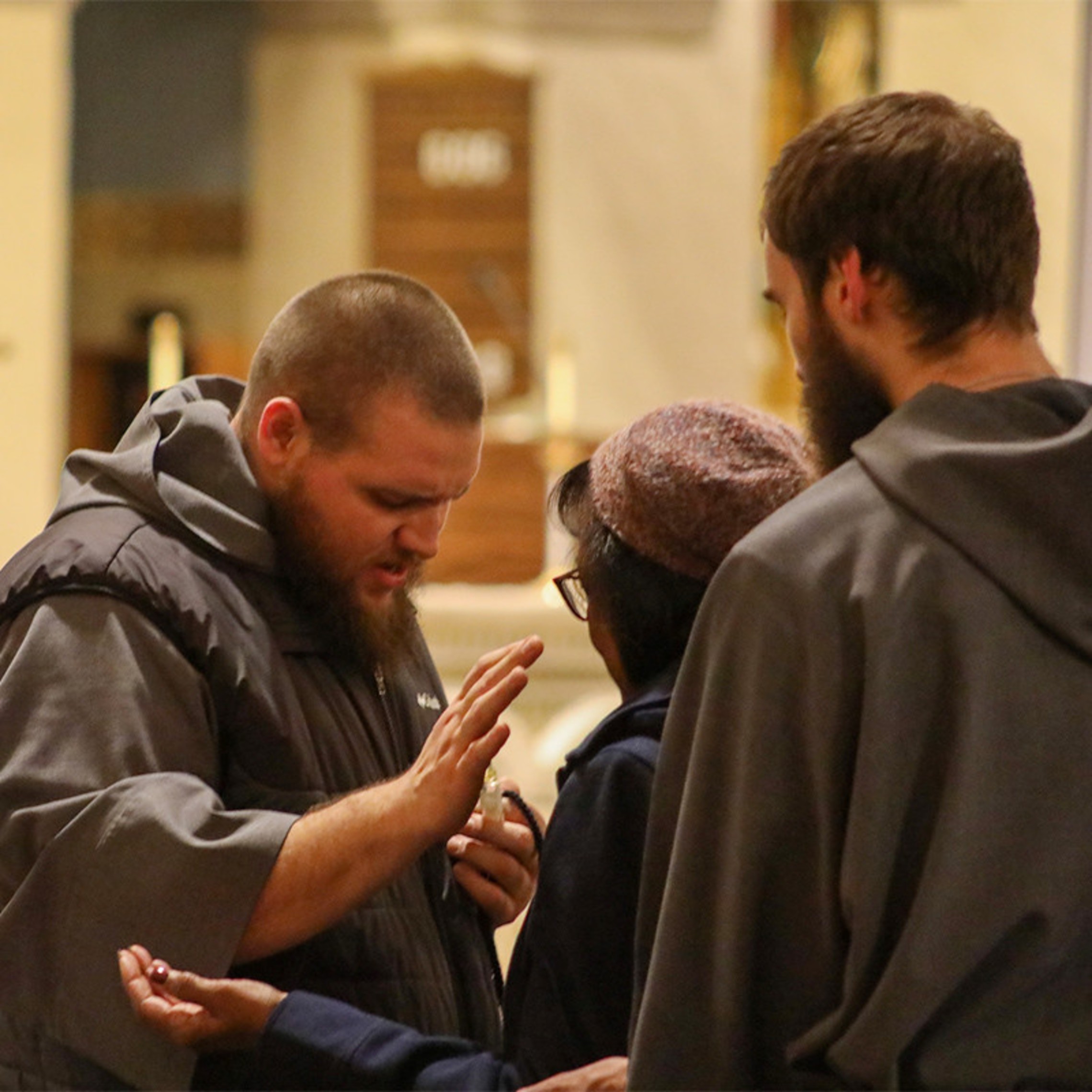 Inner City Ministry
Serving in the heart of Detroit
In the Spring of 2019, Archbishop Allen Vigneron of the Archdiocese of Detroit invited Fr. Athanasius Fornwalt, FHS to serve as Parochial Administrator of St. Mary of Redford Parish in Detroit, and to move the Greyfriars House of Studies into the adjacent rectory.
Today, the Franciscan Friars of the Holy Spirit continue to serve this beautiful community, managing day-to-day operations, celebrating the Sacraments, offering catechesis, faith formation, and sacramental preparation, and engaging in evangelical outreach to the surrounding neighborhoods.
Evangelization
At the heart of the Franicscan Tradition
In keeping with the Franciscan tradition of both living and preaching conversion in Christ, the Franciscan Friars of the Holy Spirit embrace the great responsibility of boldly proclaiming the truth of the gospel. 
Deeply rooted in our own encounter with Christ in daily prayer, we seek ways to share that life-changing encounter with others.
We create space for such life-changing encounters through the celebration of the Sacraments, praise and worship, Bible studies, parish missions, and healing Masses. 
Our hope is that, by creating a space for personal encounter with God's love, those whom we evangelize will feel impelled to strive for sainthood.
The missionary nature of our community opens us to invitations for ministry through parish missions, talks, and retreats.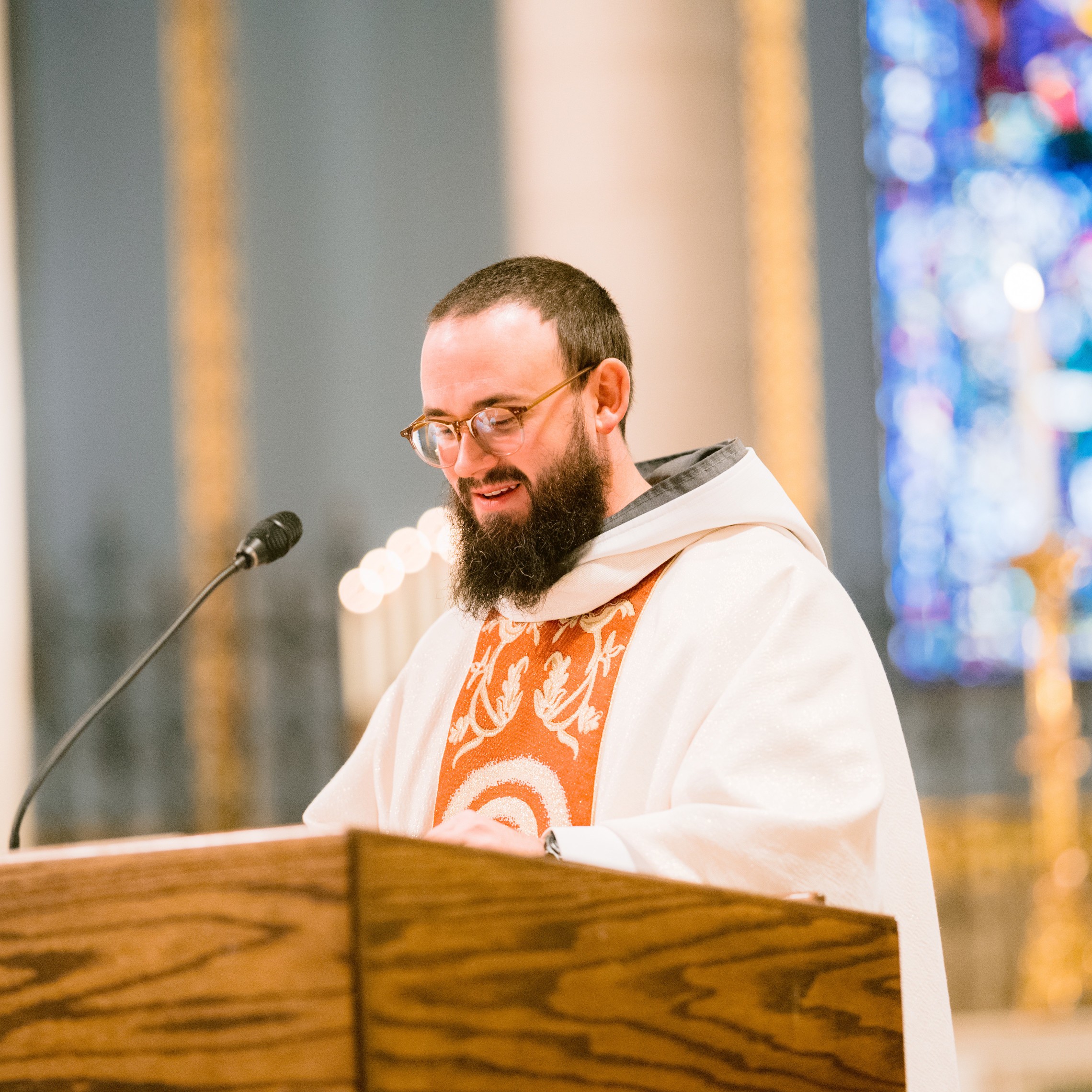 Join Our Efforts
Our ministries rely totally on the generous support of folks like you. Please prayerfully consider joining us through your financial support.